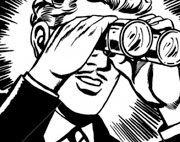 At the start of every month, the Global Observatory posts a list of key upcoming meetings and events that have implications for global affairs.
Elections
August 3: Robert Mugabe declared winner of Zimbabwe presidential election
President Robert Mugabe, who has ruled Zimbabwe since 1980, was predictably declared the winner of the presidential election by Zimbabwe's election commission. His main challanger, Morgan Tsvangirai, has accused Mugabe's party, Zanu-PF, of rigging the vote. African Union election obsevers called the election peaceful and credible.
August 11: Mali holds second-round presidential election
The July 28 first-round voting narrowed the field to two candidates for a run-off scheduled for August 11: former Malian prime minister Ibrahim Boubacar Keita and Soumaila Cissé, a former finance minister.

 Mr. Keita is favored to win. The peaceful election had a relatively high turnout, estimated at over 51 percent, which political analysts say signals a desire for stability in the war-weary country. 

Many felt Mali's elections were rushed for the sake of releasing billions of dollars of international aid to the fragile state.
August 23: Parliamentary & Presidential Elections in Madagascar
This would be the first election since the 2009 coup in Madagascar left the country in political limbo. Originally scheduled for July 24, the elections were postponed until August 23. According to a report in the Economist, the July 24 date had the support of international actors, and the change of date ruffled some feathers, especially since the postponement was announced by the cabinet and not the election commission, which oversees such decisions. It was also reported that a deal around the election brokered by the Southern African Development Community agreed that "neither Marc Ravalomanana, who had been ousted in the coup, nor Andry Rajoelina, the coup-maker, would run," but the entrance of Mr. Ravalomanana's wife to the race caused Mr. Rajoelina to retaliate by declaring his candidacy, upending that arrangement.
Peace & Security
August 3–4: Syrian opposition meets to form new government in exile
After a previous attempt by the Syrian National Council to form a provisional government collapsed in July with the resignation of its interim prime minister, the opposition group has said it will form a new interim government in August. The group will meet in Istanbul for talks on the matter on August 3 and 4, and it expects to form the provisional government in the second half of the month, ten days after the Muslim feast of Eid al-Fitr. The group hopes a provisional government will demonstrate a united front for an otherwise fragmented opposition, which could help it to funnel military assistance to opposition forces inside Syria while also increasing its leverage in advance of the proposed Geneva II conference.
Ongoing: Mideast peace talks
Following the resumption of peace talks in Washington, DC, at the end of July, Israeli and Palestinian negotiators agreed to meet again before mid-August for a second round of negotiations that will start to focus on substantive issues. Although a date has not yet been specified, US Secretary of State John Kerry said the next round would take place either in Israel or the Palestinian territories. The new US Mideast peace envoy, Martin Indyk, will mediate the talks, which aim to reach a deal within nine months. Israel is also likely to begin freeing approximately 104 Palestinian prisoners before the second round of talks, with Palestinian negotiator Saeb Erekat indicating that the release could be made during the Muslim holiday of Eid al-Fitr, due to fall on August 8 and 9.
Ongoing: FARC-Colombia peace talks
Peace talks between the leftist guerrilla group Revolutionary Armed Forces of Colombia (FARC) and the Colombian government resumed July 28 in Havana, Cuba, though a draft agreement on land reform that created "peasant reserve zones" has ignited protests in a region that was left out of the agreement. According to the Christian Science Monitor, thousands of peasants began blocking roads in the Catatumbo region, demanding to be included as a zone, which would protect small scale farmers from land grabs. The government claimed FARC was behind the protests, and in late July, FARC offered the protesters weapons and troops.On July 24, an independent commission presented a report detailing the toll of Colombia's internal strife, which includes at least 220,000 conflict-related deaths since 1958, more than 27,000 forced disappearances, and 5.7 million people driven from their homes.
August 14: Mass protest scheduled in Bahrain
Opposition groups in Bahrain have called for mass rallies against the government on August 14, Bahrain's independence day, which also marks two-and-a-half years since protests began there in February 2011. Apparently inspired by the Tamarod ("rebel") movement that contributed to the overthrow of President Morsi in Egypt last month, the opposition has called for peaceful demonstrations in the capital as clashes have escalated in recent weeks. In anticipation of the protest, an extraordinary session of the National Assembly recommended tougher action against all kinds of violence and terror. The National Dialogue, launched in July 2011, has struggled to heal the rift in Bahrain, and is currently in recess for Ramadan.
August 22: Sudan's deadline for stopping flow of South Sudan's oil
Sudan has threatened to cut off the cross-border flow of South Sudan's oil on August 22, unless its southern neighbor ends its alleged support for rebels in Sudan's territory. Sudan controls the only pipelines through which landlocked South Sudan can export its oil. As each side has accused the other of backing cross-border rebels, the flow of oil that both economies depend on is once again at risk. Following a request by African Union mediator Thabo Mbeki and Chinese officials, Sudan's oil ministry deferred the deadline, which was previously set for August 7. South Sudan had only restarted pumping oil in April, following disputes over pipeline fees. A rushed shut down risks damaging the oil infrastructure, further jeopardizing future revenues for both sides.
August 31: UNIFIL mandate up for renewal
The mandate of the United Nations Interim Force in Lebanon (UNIFIL) will most likely be renewed as it currently stands on August 31, according to the Security Council Report. While the situation in UNIFIL's area of operations remains stable for now, instability on the Syrian-Lebanese border may draw members of the Lebanese Armed Forces away from southern Lebanon, which could impact UNIFIL's capacity.
Other
August 15: Paraguay's suspension from the South American regional trade organization Mercosur will be lifted once president-elect Horacio Cartes takes office on August 15. In June 2012, the National Congress of Paraguay impeached its president, Fernando Lugo, in what was widely condemned as highly irregular proceedings. In the aftermath, Paraguay was expelled from Mercosur and the South American regional organization, UNASUR.
Also of Interest:
August 3: Iran's president-elect Hassan Rowhani will be sworn in.• August 8: Greek Prime Minister Georgios Papandreou will meet with US President Barack Obama in Washington to talk security and trade.