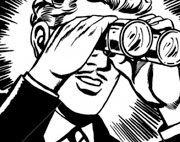 At the start of every month, the Global Observatory posts a list of key upcoming meetings and events that have implications for global affairs.
Security
March 18: Yemen's National Dialogue
Yemen's upcoming national dialogue holds great importance for the future stability of the country and its political transition. After Ali Abdullah Saleh stepped down last year amid the uprising and ended his three-decade rule, the country saw the election of Abdu Rabbu Mansour Hadi in February 2011, ushering in a two-year transition into a new government meant to be more inclusive. Much of the following months were spent organizing the national dialogue, which will include representatives from the country's diverse tribal, political, and religious factions.

The dialogue is aimed at drafting a new constitutions and electoral laws for Yemen's 2014 elections, but challenges remain, including the contentious Southern question (regarding the Hirak movement), tensions in Northern province of Sa'ada, adequate representation in the dialogue itself, lack of trust, and security issues.

Listen to the Global Observatory interview with former Yemeni minister and ambassador Amat al-Alim al-Soswa on Yemen's national dialogue.

March 20: President Obama to Visit Israel, Palestine for First Time
President Obama plans to visit Israel this spring for the first time since taking office. He is also expected to make stops in the West Bank and Jordan. The trip offers a chance for Obama and Israeli Prime Minister Benjamin Netanyahu to repair their strained relationship, and raises expectations in reviving the stalled peace process between Israel and Palestine. Topics on the agenda also include the war in Syria and Iran's suspected nuclear ambitions. Israeli news media report that Obama will arrive on March 20th, although the White House has not discussed specific dates.
March 20-21: Jakarta International Defense Dialogue (JIDD) in Jakarta, Indonesia
The main objective of the JIDD is to provide a forum for officials and experts to discuss current and evolving trends in the region, to enhance government-to-government and military-to-military confidence building, and help facilitate ongoing and new multilateral initiatives. The theme of the 2013 JIDD—Defense and Diplomacy in the Asia-Pacific Region—captures the complementarities between countries' military and diplomatic activities. JIDD will feature speakers such as the president of Indonesia, the prime minister of Timor-Leste, and ministers of defense of Indonesia, Malaysia, Pakistan, and Singapore.
March 20-27: Arab League Summit in Doha, Qatar
On the heels of the 10th anniversary of the Iraq war, the 24th Arab League Summit will tackle topics on developing and reforming the 21-member league and ensuring that its mandate is being fulfilled. The meeting comes amid the unstable conflict in Syria, tensions between the region and Iran, and continuing sectarian violence in Iraq.
Also of Interest:

• March 16: The UN Security Council is expected to renew the mandate of the mission in Libya (UNSMIL)
• March 18-19: Iranian Nuclear Talks: Technical experts meet in Istanbul to discuss the proposal on Iranian nuclear enrichment
• March 23: The UN Security Council is expected to renew the mandate of UN Assistance Mission in Afghanistan (UNAMA)
Elections
March 4: Presidential Elections in Kenya
Much is at stake for Kenya's presidential elections. Its last national elections in 2007 ended with widespread violence and devastation, which had serious economic implications throughout the region. Kofi Annan, then the envoy of the African Union, mediated an end to the violence and helped the transition to a new government. However, economic challenges, continued ethnic mobilization, and the indictment of two top candidates, Uhuru Kenyatta and William Ruto, by the International Criminal Court are proving to be major concerns for the success of the upcoming elections.
March 10-11 Referendum on Status of Falkland Islands
The Falkland Islands, which is considered a British Overseas Territory but continues to be claimed by Argentina, will hold a referendum on whether they support the continuation of their status with the UK. The islands already have a large degree of internal self-governance, while the UK is responsible for matters of foreign affairs and defense. The government of Argentina, which has called for negotiations over the islands' sovereignty, has said that the outcome of the referendum will not change the country's claim to the islands. If the islanders reject the continuation of their current status, another referendum on alternative options will be held.
March 16: Constitutional Referendum in Zimbabwe
The referendum, which was originally set to take place in September 2011, will decide on the fate of a draft constitution and could pave the way for elections later this year. Legislators of the draft say it addresses the root causes of political turmoil in the country, provide greater civil rights, and strengthen the role of Parliament. However, opponents such as the National Constitutional Assembly (NCA), a coalition of civil society members, have called for a delay in the referendum, requesting more time to review the draft. They have also criticized that the draft still concentrates power in the president's hands.

Zimbabwe's 2008 elections were rife with violence when Robert Mugabe, who has been in power since 1980, was defeated by Morgan Tsvangirai but without enough of a majority to remove him from power. However, the country stabilized after a power-sharing agreement in 2009 placed Tsvangirai as prime minister.

Also of Interest:

• March 9: Parliamentary Elections in Malta
• March 24: Parliamentary Elections in Togo
Other Multilateral Meetings
March 22: General Assembly of the Organization of American States (OAS)
The OAS will convene an Extraordinary General Assembly meeting to discuss strengthening the Inter-American System of Human Rights. The assembly members will look over proposal submitted by the permanent council and will conclude a process, which began in El Salvador, on recommendations on how to further strengthen the body.
March 25-27: UN High-level Panel on Post-2015 Development Agenda in Indonesia
Convened by the Secretary General, the 27-member panel is a group of experts that deliberate, consult, and provide recommendations on the global development agenda after 2015. Members include Nobel Peace Laureate Tawakul Karman, Queen Rania of Jordan, and British Prime Minister David Cameron. The panel will hold its fourth consultative meeting in Bali to focus on "Partnership and Cooperation for Development," with emphasis on strategies for implementation and opportunities in shaping a global consensus on the new development agenda. (read pdf for more info)
March 26-27: Fifth BRICS Summit in South Africa
The heads of state from the BRICS countries of Brazil, Russia, India, China, and South Africa will convene in Durban to discuss political and entrepreneurial coordination among the countries. As the world's leading emerging economies, the BRICS countries represents about half the world's population and one-fifth of global economic output. The BRICS mechanism aims to achieve peace, security, and cooperation by seeking common ground on important areas and opportunities for further development. The creation of a BRICS development bank, permanent business council, and scientific research center are principal items most likely to be on the agenda.
Also of Interest:

• March 8: International Women's Day
• March 11-28: UN Human Rights Committee, 107th Session in Geneva, Switzerland
• March 4-15: UN Commission on the Status of Women, 57th session (More info)