Mediation in Yemen, peacekeeping in the Central African Republic, the rise of organized crime—the International Peace Institute and its Global Observatory offered research and analysis on a range of topics in peace and security in 2014. Below is a list of IPI's most popular articles and reports of the year.
1. Top 10 Issues to Watch in Peace & Security in 2014
At the start of 2014, IPI's Francesco Mancini laid out ten key issues likely to impact peace and security in 2014. For one, he anticipated a "messy" middle ground between Iran and the US, with progress in nuclear talks but opposition to a final deal from hardliners on both sides. He also foresaw governments giving up on trying to curb freedom on the Internet. As 2014 draws to a close, what else did he get right, and wrong?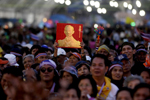 2. Understanding Thailand's Monarchy Problem
Following the Thai army's coup in May, Patrick Jory explores how the military, the state's bureaucracy, and the powerful Thai-Chinese business sector have all exploited the ideology of monarchy and a culture of submission to stifle dissent.
3. Rumors of the UN's Death Have Been Greatly Exaggerated 
As the UN approaches its 70th anniversary, how relevant is it in tackling the world's most complex challenges? While reform of the Byzantine bureaucracy may come at "glacial" speed, Francesco Mancini puts numbers on the value the institution delivers today. He also points to three long-term trends that the international body will need to keep an eye on if it hopes to retain its relevancy in the future.
4. What Data Tells Us About Terrorism
As the gulf between real and perceived terrorist threats widens, how can the public and policymakers better understand the risks? Daniel Hyslop shares key findings from the recently released Global Terrorism Index, which shows that only 5 percent of total global terrorist deaths from 2000–2013 occurred in OECD nations and just five countries account for 82 percent of total global terrorist activity today.
5. Mediating Transition in Yemen: Achievements and Lessons
Despite persistent instability, Yemen remains the only site of an Arab Spring uprising that ended in a negotiated agreement and an internationally supported transition process. In this report, Steven Zyck explores how the UN helped to open space for talks and design a transition process that involved a broad-based national dialogue, as well as the opportunities that it missed.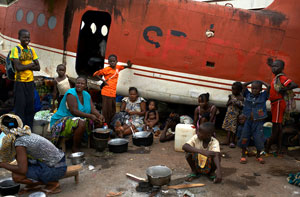 6. As Violence Persists, International Intervention in CAR Falls Short
When France intervened in the Central African Republic one year ago, it assumed it could repeat its recent military successes in northern Mali and organize elections quickly. Roland Marchal unpacks the French intervention, suggesting that while French troops focused on disarming fighters from the Seleka movement, they left the anti-Balaka militia to operate without much interference—just one of many mistakes showing how much the former colonial power underestimated the complexity of the situation and the rising tide of violence in CAR.
7. Peacebuilding and Postconflict Recovery: What Works and What Does Not?
More than 600 peace agreements have been signed since 1990, and UN peacekeeping interventions have been correlated with reductions in violence and conflict. Yet our knowledge remains limited about which tools work to build peace on the ground and why. This report explores the track record of peacebuilding and postconflict recovery, and offers a number of recommendations for improving outcomes.
8. The Political Economy of UN Peacekeeping: Incentivizing Effective Participation 
A surge in South Sudan and a new operation in the Central African Republic have brought UN peacekeeping deployments—and the UN peacekeeping budget—to unprecedented levels. How does the UN finance its peacekeeping missions? And how can it use that financing system in a better way to get the personnel and equipment it needs for all of its missions? Katharina Coleman answers these questions in this robust report.
9. The Intervention Brigade: Legal Issues for the UN in the Democratic Republic of the Congo
In the Democratic Republic of the Congo, the UN's peacekeeping mission as a whole—not just the Intervention Brigade component—is a party to the conflict under international law. This means that all military members of the mission, known as MONUSCO, no longer enjoy legal protection from attacks. These are among the main findings of this report, in which authors Scott Sheeran and Stephanie Case analyze the legal repercussions of the brigade's mandate to "neutralize" rebels and look at the implications for future UN peacekeeping operations.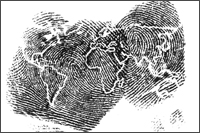 10. From the Margins to the Mainstream: Toward an Integrated Multilateral Response to Organized Crime
Since the end of the Cold War, organized crime has moved from being a marginal problem in a few cities and regions to being a mainstream threat to national stability and international peace and security. While the threat has become transnational, the multilateral response has been slow, disjointed, and reactive. In this report, Walter Kemp and Mark Shaw provide an overview of international efforts to tackle the problem and suggest steps toward a more effective response.