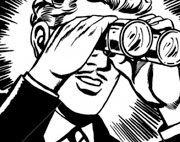 At the start of every month, the Global Observatory posts a list of key upcoming meetings and events that have implications for global affairs.
Peace, Security, and Development
July 1: Iraq faces deadline to form new government, Baghdad
After substantial amounts of pressure from both his political opponents and the United States, Iraqi Prime Minister Nouri al-Maliki has pledged to form a new national government by July 1. Mr. Maliki refused, however, to form a new emergency government by that date, as some had called on him to do, because that would be a "coup against the constitution and the political process." The call to form an emergency government came from his critics, who believe that Mr. Maliki's government has not been sufficiently inclusive of the country's Sunni population. According to the Wall Street Journal, the Obama administration has indicated that it will push for a new, more conciliatory government with or without Mr. Maliki.
July 2: Iran talks resume, Vienna
Iran and six world powers resume negotiations over Tehran's nuclear program, only days before a July 20 deadline to reach a final comprehensive agreement. The Iranian leadership reportedly said the latest round of talks held last month in Vienna yielded no breakthrough on the main sticking points, and both parties hope to strike a final deal by July 20.
July 2: OECD holds annual global forum on development, Paris
The Organization for Economic Co-Operation and Development (OECD) will hold its annual Global Forum on Development in the French capital on July 2. This year's topic will be "Innovating for Development," and the Forum will serve as the platform for the launch of this year's Perspective on Global Development initiative by OECD Secretary-General Angel Gurría. The aim of the event is to assess progress on contributions to tackling structural challenge to development.
July 2: Court verdict on India-Bangladesh dispute is published, The Hague
The Permanent Court of Arbitration in The Hague will issue its final ruling on a dispute that has seen the two countries at odds with each other since the end of last year. The dispute involves arbitration over the delimitation of the territorial sea, the exclusive economic zone, and the continental shelf within and beyond 200 nautical miles, according to news reports.
July 3-13: Trans-Pacific Partnership negotiations resume, Vancouver, Canada
Chief negotiators from 12 Pacific countries will gather in Vancouver to resume negotiations over a major US-led Pacific trade deal. The unusually long talks will provide negotiators with the opportunity to go over remaining issues. The last meeting took place in May in Singapore, during which the 12 nations discussed progress between Japan and the US, the two largest economies in the initiative. Reports suggest that the negotiators will try to reach a final deal before midterm elections are held in the United States in November 2014.
July 3-4: Chinese President Xi Jinping visits South Korea
China's President Xi Jinping will visit Seoul, ostensibly to return the courtesy shown by South Korean President Park Geun-hye who visited China soon after taking office in June 2013. According to some reports, however, Mr. Xi's decision to visit South Korea ahead of North Korea signifies the growing rift between Beijing and Pyongyang after North Korea's third nuclear test in February 2013.
July 8: UNMISS head steps down, Juba, South Sudan
Hilde Johnson, the head of the UN Mission in South Sudan, will step down after three years in office. The UN official announced her resignation at the end of May, noting that she had spent much longer than usual "for an SRSG in a peacekeeping mission of this nature, and in particular also with the crisis that we've gone through." Ms. Johnson leaves her post at a critical time, only weeks after the UN extended its mandate in the world's youngest country, and as the two warring factions are still struggling to strike a peace deal. UNMISS will still maintain a 12,500 troop presence in the country. Ms. Johnson is scheduled to speak at an International Peace Institute event on July 1.
July 14-18: EU-US Transatlantic Trade and Investment Partnership (TTIP) talks, Brussels
The European Commission will host the 6th round of TTIP negotiations between the US and the European bloc, which would lead to the world's largest economic agreement creating a market of over 800 million people. This round of negotiations is expected to cover trade in goods and services, regulatory issues, opportunities for small businesses, environmental protection, and labor laws. According to recent reports, Washington and Brussels face some challenges in these negotiations, including strong opposition to a trade deal by anti-establishment protest parties which have gained large numbers of seats during EU elections in May.
July 15: EU mission in Niger/Sahel extended by two years, Niger-Mali-Mauritania
The mandate of EUCAP SAHEL Niger, the EU's mission in Niger, will be renewed for two years on July 15, with a final expiration date set for July 15, 2016. The mission, comprising 50 officials from 10 EU member states, serves an advisory and training role for Nigerien authorities in their fight against terrorism and organized crime in the region. The mission will continue operating from the capital Niamey and from liaison offices in Mali and Mauritania.
July 15: BRICS leaders gather for major summit, Fortaleza, Brazil
Leaders from the five BRICS emerging economies—Brazil, China, India, Russia, and South Africa—will gather in the northeastern Brazilian city of Fortaleza for their sixth major summit. The summit had initially been set for March, but was rescheduled following a request by the government of China. This will be the first BRICS summit fully hosted by Brazil, and will also be the first chance for the newly-elected Indian Prime Minister Narendra Modi to meet with his BRICS counterparts. The summit is likely to focus on economic issues, including discussions of how to reform the international financial system.
July 20: Final deadline, Iran nuclear deal
July 20 marks the deadline for Iran and six world powers to reach a final comprehensive agreement over Tehran's nuclear program. The deadline ends a six-month interim agreement reached last November in Vienna, and is the culmination of as many months of intense diplomacy. Although Iran has so far abided by the terms enshrined in the interim deal—in exchange of an agreed sanctions relief— major areas of dispute are still unsettled. The parties may extend the negotiating period by an additional six months, although they hope they can abide by the July 20 deadline.
Elections and Votes
July 1: President, European Parliament, Brussels
During its inaugural plenary session, the European Parliament will elect the body's new president who will replace former parliament president and socialist leader Martin Schultz. Mr. Schultz stepped down last month to assume the leadership of the Socialists and Democrats party, following European parliamentary elections at the end of May.
July 2: President, preliminary results, Afghanistan
Afghanistan's Independent Election Commission (IEC) is scheduled to release the preliminary results of the second round of presidential elections held June 14. The run-off vote saw Abdullah Abdullah, a former foreign affairs minister, and Ashraf Ghani, a former finance minister and World Bank official, competing against each other after Mr. Abdullah and Mr. Ghani had gathered 45% and 32% of the vote, respectively, during the first round.
July 9: President, Indonesia
The people of Indonesia, the world's third-largest democracy, will head to the polls on July 9 to choose their next president in what some polls suggest will be a very tight race. Throughout the campaign, the two contenders, former army General Prabowo Subianto and Jakarta Governor Joko Widodo, have accused each other repeatedly of smears and have recently sounded a nationalistic tone in their debates.
July 17: President, sworn in, Syria
On July 17, Bashar al-Assad will be sworn in for a third seven-year term as Syria's president. Assad captured nearly 90% of the vote in a June 3 presidential election that was branded "illegitimate" by the opposition and as a "non-election" by the United States, and whose outcome was seen as a foregone conclusion. Following the election, the newly-reelected president granted a large-scale amnesty "in the interests of social cohesion and forgiveness," but some believe that Assad's victory is likely to prolong the war.
July 22: President, final result, Afghanistan
The Afghan Independent Election Commission (IEC) will release the final results of the Afghan run-off vote on July 22. The final release comes 20 days after the publication of preliminary results, a time that is generally allowed for complaints to be reviewed.
July 24: President, inauguration, Israel
Israel's new president, Reuven Rivlin, who was elected by the Knesset on June 10, will be sworn into office on July 24. Mr. Rivlin, a member of the Likud party and a former Knesset speaker, is said to bring to the position substantial political experience. Although the presidential post is primarily a ceremonial position, the Associated Press reports that Mr. Rivlin is a "veteran nationalist politician" and "supporter of the Jewish settlement movement" who is opposed to the creation of a Palestinian state.