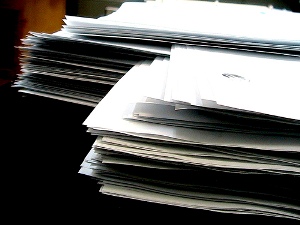 Could new technologies transform humanitarian responses to crises? How can Africans improve peacekeeping on their own continent? What critical blind spot do aid programs suffer from in Asia? Why are men more likely to kill than women in situations of crime and conflict?
Shifts in our understanding of global issues are often captured in key reports before longer books are written. This list of recent reports from think tanks, UN agencies, and NGOs captures emerging trends and fresh perspectives in the areas of peace and security, development, and humanitarian affairs. Compiled by staff at the International Peace Institute, it includes publications that you may have missed in 2013 but should still be considered for your reading list in 2014.
This list is published in two installments: (1) recent books of interest are here, and (2) significant reports are below.
Africa, South Africa, and the United Nations Security Architecture by Mark Paterson and Kudrat Virk (Centre for Conflict Resolution)
This CCR report assesses Africa's capacity to deal effectively with peace and security issues on the continent. The report offers ten recommendations for improving peace operations in Africa, including reducing dependence on external donors for sustainable funding, revising the Ezulwini consensus on Africa's demands for permanent seats on a reformed Security Council, improving accountability of African representatives on the Security Council, strengthening engagement among the BRICS countries, and involving civil society groups more actively in determining policies on peace and security.  The report offers a timely assessment of South Africa's important and complex role on major African peace and security issues. Suggested by John Hirsch, Senior Advisor.
The Contested Corners of Asia by Thomas Parks, Nat Colletta, and Ben Oppenheim (Asia Foundation)
Over the past two decades, subnational conflict affected half the countries in South and Southeast Asia, often with governments limiting access to conflict areas for outsiders. The dynamics between politics, conflict, and aid in subnational conflict areas created a "critical blind spot for aid programs." With cutting-edge research backed by hard data, this report asks donors to change practices even more substantially than what is outlined in the New Deal for Engagement in Fragile States, which calls for donors to take managed risks and provide funding in fragile state contexts. The Asia Foundation report, on the other hand, calls for donors to: adopt longer time frames than the 3-5 year project standard; involve more staff who are deeply immersed in the local context; and—given that staff operate in relatively more dangerous, inaccessible, unfriendly areas—expect their work to challenge policies and approaches of the national government. After reading the report, the question remains: what will motivate donors and policymakers to introduce these substantial changes to their practices? Suggested by Maureen Quinn, Director of Programs.
The Global Drug Policy Debate: Experiences from the Americas and Europe by Renata Segura with Sabrina Stein (West Africa Commission on Drugs)
This paper responds to the mounting evidence that the prohibition of drugs has failed to significantly curtail the market in illicit narcotics. The paper examines the experiences of drug transit regions such as Central America and the Caribbean in order to better inform policy debates in West Africa, and it provides a detailed overview of the recent history of policy innovation and reform in Europe and the Americas. It concludes with recommendations on how the West Africa Commission on Drugs can play a pivotal role in strengthening the region's response to drug trafficking in the coming years. Suggested by John Eller, Web Intern.
Humanitarianism in the Network Age (UN Office for the Coordination of Humanitarian Affairs)
This groundbreaking report explores how new technologies and innovations have the potential to transform humanitarian responses to crises, the challenges and risks these create, and the requirements for aid agencies to adapt and change. The authors imagine "how a world of increasingly informed, connected and self-reliant communities will affect the delivery of humanitarian aid." They conclude that a fundamental shift in power is needed: from capital and headquarters to the people aid agencies aim to assist. Suggested by Jérémie Labbé, Senior Policy Analyst.
The Human Trafficking Cycle: Sinai and Beyond by Mirjam van Reisen, Meron Estefanos, and Conny Rijken (European External Policy Advisors)
This report, which was presented to EU Commissioner for Home Affairs at a hearing in the European Parliament, is based on the striking testimonies of refugees from the Horn of Africa (most of whom are Eritrean) who have endured the torture camps of Sinai since 2009. Estimates of the number of refugees held as hostages range from 25,000–30,000, many of whom have died or disappeared, highlighting that the human trafficking issue in Sinai is of greater severity than was once assumed. According to The Economist, the timing of the report is particularly relevant: as the Egyptian army regains more control over security in the Sinai (particularly via intensified regulations on road traffic) and the Israeli government continues to construct a large security fence on the Egyptian border, the trafficking trade may be hindered to some degree. Suggested by Omar El Okdah, Policy Analyst.
A New Global Partnership: Eradicate Poverty and Transform Economies through Sustainable Development by the High-Level Panel of Eminent Persons on the Post-2015 Development Agenda (United Nations)
In putting peace squarely on the post-2015 development agenda, the High-level Panel gave substance to the rhetorical refrain "there is no peace without development, and no development without peace." The report called attention to the key building blocks of peace, including personal security, access to justice, and freedom from discrimination and persecution. Coherently, the panel included "good governance and effective institutions," and "stable and peaceful societies" in its twelve headline goals. It is far from certain that these security and governance goals will be included in the final post-2015 development agenda. However, the report remains a landmark document that promotes the linkages among security, development, and governance. Suggested by Francesco Mancini, Senior Director of Research.
The Other Side of Gender, by Joseph Vess, Gary Barker, Sanam Naraghi-Anderlini, and Alexa Hassink (US Institute of Peace)
Men are far more likely than women to kill and be killed in situations of crime and conflict. This concise, insightful report unpacks the ways in which male identities can drive violence and conflict, paying particular attention to the social environments in which violence is learned. The authors show how understanding men's experiences in conflict is linked to the reduction of violence against women and the success of the women, peace, and security agenda. They go on to suggest how male identities might instead be leveraged as drivers of peace, and how to engage men as allies for women's empowerment in conflict and postconflict settings. Suggested by Marie O'Reilly, Associate Editor.
Peru's Painful Mirror by Marta Martínez (International Center for Transitional Justice)
In 2001 Peru's Truth and Reconciliation Commission (CVR) set out to establish the truth about the civil war from 1980 to 2000 that left 70,000 people dead and many more thousands tortured and raped. CVR sought to provide a backdrop for accountability and reparations for victims of the previous two decades. Ten years after CVR's final report, ICTJ thoroughly examines how the commission's work impacted Peruvian society: Has clarity or truth been established? How has it affected the deep-rooted inequality and racism that was a precursor to the violence in the first place? The report exposes how its history colors Peru's present, using personal stories and sharp analysis to illuminate a society struggling to heal atrocities in nearly every citizen's recent memory. Suggested by Adam Lupel, Editor and Senior Fellow.
Study of the Impact of Donor Counter-Terrorism Measures on Principled Humanitarian Action by Kate Mackintosh and Patrick Duplat (UN Office for the Coordination of Humanitarian Affairs)
Through a detailed study of normative frameworks to fight terrorism developed by the United Nations and sixteen donor states (including the supranational European Union), this landmark report shades light on the impact of counterterrorism measures on humanitarian action. Going beyond anecdotal evidence occasionally reported by aid agencies, the study documents how counterterrorism measures have curtailed humanitarian assistance by "criminalizing" engagement with armed groups labeled as terrorists, impacted humanitarian funding, and, at times, affected the functioning of and coordination between humanitarian actors. Suggested by Jérémie Labbé, Senior Policy Analyst.
Talking to the Other Side: Humanitarian Negotiations with Al-Shabaab in Somalia by Ashley Jackson and Abdi Aynte (Overseas Development Institute)
This report is part of a broader research project by the Humanitarian Policy Group of the Overseas Development Institute that investigates humanitarian negotiations with nonstate armed groups in various conflicts, including Afghanistan and Sudan. At a time when humanitarian engagement with armed groups tends to be discouraged and curtailed by counterterrorism policies, this series of reports examines these armed groups' perception of and position vis-à-vis humanitarian assistance and explores opportunities for dialogue to open up humanitarian access. These studies shed much-needed light on how aid agencies engage with nonstate armed groups and how humanitarian engagement ultimately affects access to populations in dire need of assistance and protection. Suggested by Jérémie Labbé, Senior Policy Analyst.
Turkey and Syrian Refugees: The Limits of Hospitality by Osman Bahadır Dinçer, Vittoria Federici, Elizabeth Ferris, Sema Karaca, Kemal Kirişci, and Elif Özmenek Çarmıklı (Brookings/LSE)
This report highlights the most pressing challenges the Turkish government is facing in light of the increased refugee influx from Syria. Considering that the Turkish government had highly underestimated the scope and scale of both the humanitarian and political dimensions of the conflict, the report points to security challenges that may emerge, the need for better burden-sharing by the international community, and the controversial notion of refugee "integration." It provides insights that may be useful to other refugee-hosting societies. Suggested by Omar El Okdah, Policy Analyst.
United Nations Development at a Crossroads by Bruce Jenks and Bruce Jones (Center on International Cooperation)
A changed global environment and a changing profile of poverty indicate the need for a fundamental strategic repositioning of the UN development system. This report is a terrific contribution to that exercise. The authors provide insights, ideas, and alternative scenarios that go beyond the ubiquitous call for coherence and operational effectiveness. Of particular interest is the use of "global public goods" terminology, which shifts the focus from internal UN coherence to the major actors relevant to the provisions of these goods. It is a truly strategic piece, which would be much needed in the field of international peace and security as well. Suggested by Francesco Mancini, Senior Director of Research.
Women and Natural Resources: Unlocking the Peacebuilding Potential (UNEP, UN Women, UNDP, and PBSO)
In fragile and conflict-affected contexts, unequal access to natural resources and their benefits can be powerful catalysts for violence. And conflict in turn impacts the availability and use of these resources, often exacerbated by climate change and environmental degradation. Yet, improving women's access to and control over natural resources presents a powerful tool for peacebuilding and economic recovery, according to this comprehensive report. The share of female-headed households increases during conflict, and in rural settings women are the ones who tend to acquire and use water, land, and agricultural crops to sustain their families and communities. Since research shows that resources controlled by women are more likely to be used to improve the wellbeing of the family and community, the authors suggest that tackling women's exclusion from land ownership and from negotiations over the way natural resources are allocated following a peace deal could improve the chances for sustainable peace and recovery in war-torn countries. Suggested by Marie O'Reilly, Associate Editor.
About the photo: Paper Weaving. (Joel Penner, 2007)