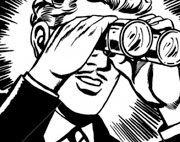 At the start of every month, the Global Observatory posts a list of key upcoming meetings and events that have implications for global affairs.
Peace & Security
December 2-8: African Leaders Summit, Paris
Over 40 African representatives will meet in Paris this week to discuss security in the continent's most unstable regions, according to the AFP. The French-led summit comes at a critical moment for the crisis in CAR; an additional special session will be held on Saturday to address the issue. Other topics to be covered are France's role in African security, and how to successfully transfer military responsibilities from the former colonial power to AU-based operations. Additionally, a new economic partnership drafted by French Foreign Minister Pierre Moscovici will be unveiled. On the sidelines of the summit, more than 500 French and African businessmen are expected to hold discussions on trade agreements, as well as conservation of threatened species and climate change.
December 4: Deadline for Egyptian Constitution, Egypt
The two-month drafting process of Egypt's constitution will close amid continued unrest between the military and the Muslim Brotherhood. The 50-member committee is revising the Morsi-era constitution, but the new document will likely not resemble its predecessor much. While citizens will likely be afforded some new rights—the state may be required to protect women from violence, for example—there is concern that Islamist communities won't be represented in the new charter. Probably the most contentious provisions being considered would significantly expand military power, including the ability to try citizens in military courts. In addition to Islamists, secular groups also joined protests—for the first time in months—to dispute this development. A referendum will take place in January 2014.
December 8: Nile Basin Countries Complete Talks on Ethiopian Renaissance Dam
Egypt, Ethiopia, and Sudan are due to meet in Khartoum to reach an agreement on the controversial Grand Renaissance Dam. A recent discussion took place on the sidelines of an Afro-Arab Summit in mid-November between Ethiopian Prime Minister Hailemariam Desalegn and Egypt's interim President Adly Mansour, where further Egyptian attempts at negotiating a reduction in the size of the dam's structure were largely unsuccessful. With 30 percent of the hydropower plant complete, it remains unclear whether an agreement will be reached. The political tug of war between Egypt and Ethiopia–each guided by a different interpretation of how the dam will affect their water security–continues to be the center of the deadlock among the Nile Basin countries.
December 10: Nobel Prize Award Ceremony, Stockholm
Laureates take center stage to receive the Nobel Medal, Nobel Diploma and certificates of award amounts from King Carl XVI Gustaf of Sweden. The Nobel Peace Prize, which is the only Nobel ceremony that takes place in Oslo, was awarded to the Organization for the Prohibition of Chemical Weapons in October, in part for its ongoing work to disarm Syria. A day after the Nobel ceremony, the OPCW is scheduled to brief the Security Council on current progress in Syria.
December 11: UN Inspects Iranian Arak Nuclear Reactor, Iran
On the heels of successful talks with the P5+1, Iran has agreed to give greater access to its nuclear facilities to the West in the next few months. The International Atomic Energy Agency's first visit will be to the heavy water reactor site at Arak. After a decade of deadlock, this goodwill gesture is supposed to be only the first step. Iran has also promised to provide detailed plans for future reactor and uranium enrichment facilities.
December 11-13: Organisation of Islamic Cooperation (OIC) Ministerial Meetings, Guinea
The 40th OIC foreign ministerial meeting will be held in the capital city of Conakry. At the event, the outgoing OIC Secretary-General Ekmeleddin Ihsanoglu and his successor, Iyad bin Amin Madani, will have their shared farewell and inauguration ceremonies. Concurrently, OIC institutions hold meetings to review OIC-UN relations activities.
December 19-20: European Union Summit, Brussels
The European Council will meet in Brussels to discuss several issues, most pressingly, defense policy. In regards to international crisis management, the Common Security and Defence Policy will be debated at the highest level for the first time in five years. The three-pronged agenda includes operational effectiveness and responding to crises, defense capabilities in the mid and long term, and European defense industry. Other subjects to be covered at the meeting revolve around EU economic and social policies and cooperation, including enlargement, asylum and migration, and energy.
Also of Interest:
December 3: At the UN Security Council, consultations are scheduled on humanitarian access in Syria. Valerie Amos, Under-Secretary-General for Humanitarian Affairs, is expected to brief the Council's members.
December 11: Sigrid Kaag, Special Coordinator of the Joint OPCW-UN Mission in Syria is expected to brief the UN Security Council on the advancement of her team's work.
December 12: Romano Prodi, UN Special Envoy for the Sahel, is expected to brief the UN Security Council.
December 18: UN Security Council's thematic debate on "Peace and Security in Africa: Drug Trafficking in Sahel and West Africa" with briefing of UNODC Executive Director Yuri Fedotov and UN Special Representative of the Secretary General in West Africa Said Djinnit, under the French Presidency.
December 31: UN Mandate in Somalia expires; it is expected to be renewed.
Elections
December 7: Second Round National Assembly, Mauritania
Leading up to the first round of parliamentary elections, several parties called the polls a sham. Ten out of eleven parties that make up the Coordination of the Democratic Opposition called for widespread boycotts, claiming the process has not been transparent, and that the incumbent rigged the ballots. Although fights broke out between protesters and the police just days before the polls, nobody was killed or seriously injured and few arrests were made.
December 15: Second Round National Assembly, Mali
Last summer, the peaceful presidential elections had a record high turnout. There were still fears that violence would break out during the first round of parliamentary polls on November 24, but besides a few allegations of ballot tampering, the election went without major incident. There was a low turnout last month, however, and the election commission is pushing for higher numbers in the second round.
December 20: Run-off Presidential, Madagascar (Tentative)
The first round of presidential elections in October—which was the nation's first since the military coup in 2009—were largely reported to be fair and free, despite some polling issues. However, the run-off in December could be problematic as tensions rise. The two candidates, Jean-Louis Robinson and Hery Rajaonarimampianina, are said to be proxies for organizations that support the former president who is still exiled, and the military-backed popular radio DJ who deposed him, respectively. The first round of polls was postponed more than once, and there is speculation that this coming poll could be delayed for fear of widespread violence.
Also of Interest:
December 15: National Assembly, Turkmenistan
Additional Multilateral Meetings
December 16: EU-Russia Bilateral Relations Meeting, Brussels
Russia's Foreign Minister Sergei Lavrov and his EU counterpart Catherine Ashton will meet in Brussels, just before the EU Summit, to discuss ties between the two entities, among other subjects. The two diplomats recently met to discuss obstacles to a nuclear deal between Iran and the P5+1.
Also of Interest:
December 3 – 4: NATO Foreign Ministers Meeting, Brussels
December 3 – 6: Indonesian Trade Minister Chairs WTO Ministerial Conference, Indonesia
December 23 – 15: World Policy Conference, Monaco