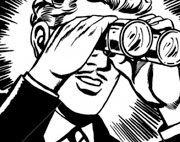 At the start of every month, the Global Observatory posts a list of key upcoming meetings and events that have implications for global affairs.
Security
May 8: Kurdish Rebels Withdraw From Turkey Under Peace Process
The Kurdistan Workers' Party, or P.K.K., has agreed to withdraw from Turkey as part of a peace agreement that will end more than three decades of conflict. The P.K.K. began waging war against Turkey in the early 1980s to gain independence and establish a homeland. After months of quiet discussions between Abdullah Ocalan, the imprisoned founder of the P.K.K., and the Turkish government, an agreement was established, outlining the rebels' withdrawal into northern Iraq in return for greater democratic rights for the Kurds under a new constitution and the release of Kurdish prisoners. Despite high hopes, however, analysts say the peace process remains fragile and at risk by opposing groups within the P.K.K. and Turkish nationalist circles.
May 20: China's Premier Li Keqiang to Visit India Amid Border Dispute
Chinese Premier Li Keqiang will visit India this month in his first official tour abroad after assuming office in March, and India's Foreign Minister Salman Khurshid is due to travel to Beijing on May 9 to lay the groundwork for the visit. However, both visits come at a time of rising tensions between the countries, as recently a platoon of Chinese troops set up posts in a disputed border region in the Himalayas, leading to a standoff. Several meetings between diplomats and army commanders from both sides have failed to defuse the situation, although both governments have said they're willing to work together to deal with the issue.
May 21: IAEA holds 10th Round of Nuclear Talks With Iran
This month, the International Atomic Energy Agency (IAEA) and Iran are expected to hold a new round of talks on resuming an investigation into Iran's disputed nuclear program. Since early 2012, the IAEA has been trying to restart a long-stalled investigation into Iran's nuclear facilities. Western powers have suspected Iran of developing the capability to build nuclear weapons, although Tehran denies the allegations, saying its atomic research is for peaceful purposes. Iran's lack of openness with the IAEA and refusal to limit its nuclear activity has drawn crippling international sanctions. The IAEA-Iran talks, which will be the 10th between the two sides, are separate from the negotiations between Iran and the six world powers, but carry important weight.
Also of Interest:

• May 16: European Cyber Security Summit
Elections
May 5: Parliamentary Elections in Malaysia
Malaysia's upcoming general elections this month has become one of the most hotly-contested ever in its history. The stakes are high for both the ruling coalition and current prime minister Najib Razak's Barisan Nasional (BN), and the opposition party, Pakatan Rakyat (People's Pact), lead by Anwar Ibrahim. Strong economic growth and strict rules enabled the BN to hold onto power since Malaysia gained independence in 1957. However, fatigue with the ruling party has allowed the Pakatan to win a two-thirds majority in Parliament in 2008.

Race-based policies that were introduced by the ruling coalition to favor ethnic Malays over the Chinese and Indian minorities have been contested by the opposition coalition, which has promised to address issues of corruption and fairness. They hope to tap into an increasing desire for greater political and economic reform and calls for change. Although the ruling coalition is expected to win with a reduced parliamentary majority, the anticipation of a close election that could cause uncertainty has negatively affected Malaysia's markets, the third largest in Southeast Asia.
May 11: Parliamentary Elections in Pakistan
Pakistan's democracy reached a milestone in March when the government stepped down after ending its five-year term, setting the stage for elections to take place this month in what is hope to be a peaceful transition of power. The country's complex political history has seen shifts between eras of civilian rule and decades of military control. This year, there is likely to be high turnout, with an expected rise of ten percentage points from the 44% in 2008, and the elections are likely to end fairly.

There are three main contending parties vying for power. Asif Ali Zardari of the ruling Pakistan Peoples Party (PPP) and husband of the late Benazir Bhutto is barred from campaigning for a second term. The PPP is estimated to get about 60 seats out of 272 in Parliament. Imran Khan, a former cricket-player-turned-politician and newcomer to the election scene, is popular among young voters. A charismatic leader, his Pakistan Tehreek-e-Insaf (Movement for Justice) party has garnered a lot of attention for its demands of change, opposition to drone attacks and massive public rallies. However, at the forefront of the race is Nawaz Sharif, who was prime minister twice in the 1990s. Having built a number of infrastructure projects in the Punjab, Pakistan's most populous province, Sharif and his Pakistan Muslim League-Nawaz (PML-N) party is likely to win.
Also of Interest:

• May 12: Parliamentary Elections in Bulgaria
• May 13: Legislative Elections in Philippines
Other Multilateral Meetings
May 2-5: Annual Meeting of Asian Development Bank, Delhi, India
More than 4,400 delegates, including top policymakers, business leaders, media, academics, civil society and development institutions, will gather in Delhi for the 46th annual meeting of the Asian Development Bank. High-level officials from Asia and the Pacific will join, discussing topics pertaining to the region's sustainable growth and development, including job creation, infrastructure finance, and regional cooperation. This year's theme, "Empowerment through Development," will focus on how vulnerable groups can be provided better access to education, health, and other social services. Representatives of the Association of Southeast Asian Nations (ASEAN), China, Japan, and South Korea will also hold discussions. [more info].
May 8-10: World Economic Forum on Africa, Cape Town
Under the theme "Delivering on Africa's Promise," the 23rd World Economic Forum on Africa will convene regional and global leaders from business, government and civil society to enhance the continent's integration efforts and strengthen commitments to a sustainable path of growth, addressing various themes including economic diversification and strategic infrastructure. Sub-Saharan Africa is expected to have an annual growth of 5% in 2012-2013, with almost half of Africa's countries attaining middle-income status, according to the World Bank. [more info].
May 15: EU International Donor's Conference on Mali, Brussels
Last week, the Security Council unanimously approved the creation of a 12,600 member peacekeeping force in Mali, following France's deployment of a military force in January to halt rebel groups in the north. This month, the European Union will hold an international aid conference to support reconstruction, development, and humanitarian operations in the country. The EU recently unblocked €250 million in development aid to Mali, which had been frozen since the country's coup in March 2012, and distributed the first portion of €20 million.
May 25: 50-Year Commemoration of the Organization of African Unity (OAU)/African Union
The 21st Ordinary Session of the African Union Summit in Addis Ababa, Ethiopia will culminate with the commemoration of 50 years since the African Union's first incarnation, the Organization of African Unity, was established. Under the theme "Pan-Africanism and African Renaissance," the year-long celebrations are set to mobilize African Union member states and African citizens in the continent and the diaspora to promote "an integrated, prosperous and peaceful Africa, driven by its own citizens and representing a dynamic force in the global arena." Along with the celebrations, African leaders will also reflect on recent peace and security developments on the continent, with the establishment of a new United Nations Mission in Mali (MINUSMA) and peacekeeping progress in the Democratic Republic of Congo; continuous concerns in Central African Republic, Guinea Bissau and Sudan; as well as risks of violence in electoral processes in Guinea, Madagascar, and Zimbabwe.
Also of Interest:

• May 10-11: G7 finance ministers and central bank governors meetings, UK
• May 13-June 14: Human Rights Council, 23rd session, Geneva
• May 15-16: European Business Summit [more info]
• May 27-June 14: Committee on the Rights of the Child, 63rd session, Geneva