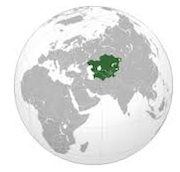 During his official visit to Uzbekistan in January, Lamberto Zannier, Secretary-General of the Organisation for Economic Co-operation and Development, discussed the human rights situation in the country with government and civil society representatives. Uzbekistan is not the only Central Asian country that periodically appears on the radar screen of human rights organizations and faces criticism from international organizations and western governments. Nor is it the only country in the region that faces socio-economic challenges similar to those of many Arab Spring countries. In fact, soon after the uprisings began in 2011, academic papers began to ask 1 if the uprisings would spread to the region.
While there are socio-economic similarities between North Africa and Central Asia, most conclude that the historical circumstances and prevailing conditions are significantly different, making revolution unlikely. So, have the governments of the region been successful in thwarting a "Central Asian Spring," are we comparing the incomparable, or is this just the calm before the storm?
Key Conclusions
Overall, scholars agree that events similar to the Arab Spring are unlikely in Central Asia.
Nevertheless, poverty, unemployment, corruption, and authoritarian rule create potential for protest.
Authoritarian rulers have learned their lessons from the events in the Middle East, and thus protests in Central Asia risk being violently oppressed.
While Russia and China are supporting the regimes within the frameworks of Collective Security Treaty Organization (CSTO) and Shanghai Cooperation Organization (SCO), US and European leaders must ask themselves whether energy and economic interests outweigh human rights concerns.
Analysis
During his visit to Bishkek on the occasion of the 20th anniversary of diplomatic relations between Kyrgyzstan and Russia in April 2012, Russian Foreign Minister Sergey Lavrov warned not "to view the Central Asian region through the prism of [the Arab Spring]". Apart from political motivations, this is of analytical relevance. While some countries of the region share similar characteristics – poverty and inequality, corruption and nepotism, unemployment or scant opportunities for the youth, a lack of freedom of the media, authoritarianism, and rigged elections – there have been no major signs of popular discontent in the two years since the Arab Spring.
So, why has the Arab Spring not spread to Central Asia? What are the major differences?
First, one could argue that many people in Central Asia are better off than they were in the past, and the general standard of living is going up, promising bright prospects for the future.
Secondly, some argue that the Central Asians' apparent apathy is rooted in the Soviet past. While they did little to overthrow the communist leadership, Central Asian societies had few means to shape the course of their new states; on the contrary, the transition process was hijacked by Soviet Central Asia's political elites. Governments inherited a powerful intelligence and security apparatus; the economy had always been state run, making it easy to manage resources, and no organized Islamic movement comparable to the Muslim Brotherhood exists. According to some, Central Asians have even become resigned to their current conditions.
Apart from the Soviet heritage, others argue that the lack of a lively media and strong opposition movements limit the revolutionary potential. Indeed, the media is increasingly controlled in most countries of Central Asia. Social media sites, opposition Web sites, and foreign news outlets have been the main targets in blocking free Internet access, and the control of virtual space with the pretext of preventing "cyberterrorism" was agreed as the new CSTO priority in 2011. In Uzbekistan, government pressure on religious circles has intensified, and several Islamic scholars have been removed from their positions. In Turkmenistan, the government, with its tight control over the media, has almost entirely banned information about the Arab uprisings.
As a consequence, the 2013 World Press Freedom Index ranks Turkmenistan 177, and Uzbekistan 164 out of 179 countries, while Kyrgyzstan at least ranks 106 (before Brazil or Israel). Despite this, 30 people organized a protest through Facebook—a first—in Tajikistan last April. Even Kazakhstan, which is experiencing comparatively positive economic and social progress, did not escape international media coverage of the protests in Zhanaozen, where a clash between striking oil workers and riot police left 16 people dead in 2011.
International criticism of Central Asian governments has diminished in recent years. The United States and other western countries with strategic and economic interests in the region are preoccupied by the need for stability and cooperation. The International Security Assistance Force (ISAF), for example, has become highly dependent on the region for moving supplies in and out of Afghanistan along the northern distribution route. Kazakhstan and Turkmenistan are being courted for their massive reserves of hydrocarbons. And western governments are afraid of losing out to Russia or China in a new "great game." Autocratic stability seems to be a better bet than fragile democracy.
So far, in many Central Asian countries, most authorities are monolithic and the elites unite around presidents, making a power struggle unlikely. Allocating resources and frequently rotating officials consolidates power, but if a succession issue comes into play, elites may have difficulties with resolving their differences peacefully. Without a predestined successor, different groupings fighting for power could easily draw society into a broader conflict.
That said, one must avoid the trap of regarding Central Asia as a whole. Instead, a comparative analysis of the different demographic, socio-economic and political conditions and conflict constellations in the five states is needed. Pronounced ethnic, social, and linguistic differences exist among the five republics. While Kyrgyzstan, which is considered the most open society in the region, has twice experienced a forceful change of government, and the repressive Uzbek regime possesses much stronger tools of coercion. Therefore, uprisings would produce different scenarios in each country, as it was the case in the Arab world.
In the short term, the risk of major societal unrest in Central Asia seems low at the moment. But countries going through transition processes could face instability. Heavy-handed efforts to suppress opposition could inflame it instead. It is also worth recalling that one of the triggers for discontent in the North Africa was when leaders started to groom their children for succession as if presidential power belonged to a family dynasty. Finally, as in North Africa and the Middle East, there is no guarantee that change would bring greater democracy. Islamist, anti-liberal or anti-democratic movements could gain influence and turn their backs on the protesters, as recent developments in Egypt have shown.
Though many experts believe an Arab Spring-like situation is unlikely in Central Asia, one of the lessons is that events can be unpredictable, and can happen almost overnight.
David Muckenhuber is a consultant at the International Peace Institute in Vienna
1 See, for example: Pavol Stracansky (2011): Central Asian Regimes Fear Unrest; Ralph S. Clem (2011): From the Arab Street to the Silk Road: Implications of the Unrest in North Africa for the Central Asian States; or Bruno De Cordier (2012): Can an Arab Uprising Scenario also Happen in Southern Eurasia?; or Sarah Kendzior (2012): The Reverse Orientalism of Looking For an 'Arab Spring' in Central Asia.

Image credit: Wikipedia