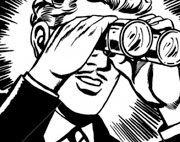 At the start of every month, the Global Observatory posts a list of key upcoming meetings and events that have implications for global affairs.
Security
November 5: FARC and Colombia resume peace talks, Havana, Cuba
The government of Colombia resumes peace talks with the Revolutionary Armed Forces of Colombia (FARC). The negotiations between the two sides started in October in Oslo, Norway, ten years after the last attempt of solving the conflict peacefully failed. During the talks in Oslo, the FARC called for an immediate ceasefire, which the Colombian government rejected, saying that a ceasefire at this stage would enable the rebels to rearm. The meeting in Havana is expected to focus on five key issues, including the end of armed conflict, land reform, drug trafficking, guarantees for the rights of political opposition, and of the victims of the conflict.
November 15/29: UN likely to discuss upgrade of Palestinian status
The UN General Assembly will discuss the upgrade of the Palestinian status at the world body to "nonmember" observer state. Given the number of member states sympathetic to the Palestinian cause, the General Assembly is expected to approve the application.
November 18-20: 21st ASEAN Summit, Phnom Penh Cambodia
Leaders of the member states of the Southeast Asian group of states will gather in Phnom Penh to discuss (primarily) the ongoing territorial dispute in the South China Sea and a code of conduct aimed at resolving the issue.

The last meeting, also under Cambodian chairmanship, failed to reach an outcome agreement for the first time in the history of ASEAN. While agreement on the code of conduct might not be reached at the summit, there is hope that the negotiating atmosphere will be more open and that an outcome document can be adopted.

The South China Sea dispute has pitted several ASEAN members against China. More importantly, China's insistence on solving the dispute bilaterally has severely challenged ASEAN, which has so far failed to offer a compelling multilateral solution to the problem, let alone reach internal consensus on the issue.

Besides the crucial South China Sea issue, small- and medium-sized enterprise development, energy security, environment, trade, investment, infrastructure connectivity and sustainable development will also be on the agenda. High-level participation is anticipated from ASEAN member states but also from US President Barack Obama, South Korean President Lee Myung-bak, Chinese Premier Wen Jiabao, and Japanese Prime Minister Yoshihiko Noda, significantly raising the stakes in the upcoming summit.

November 22: Darfur peace talks to start
Following months of consultations facilitated by the government of Qatar, peace talks are set to begin between representatives of the government of Sudan and members of the Justice and Equality Movement (JEM), opening an important window of opportunity for a settlement between key factions in the longstanding conflict in the Darfur region of Sudan.

An initial round of consultations took place in Doha in the second half of October. Negotiations are supposed to be held based on the Doha Document for Peace in Darfur (DDPD). A first agreement based on DDPD principles was concluded earlier between the government and another small rebel group, the Liberation and Justice Movement (LJM). It is hoped that a similar agreement can be struck with the JEM before a donor conference scheduled for December. However, an upsurge in violence on the ground, infighting among the JEM leadership, and announcements by JEM to insist on reopening all aspects of the DDPD for negotiation should temper expectations for the time being.

Also of Interest:
• November 7: African Union Mission in Somalia (AMISOM) mandate renewal
• November 16: EUFOR Althea (Bosnia and Herzegovina) mandate renewal
• November 27: Mandate renewal of United Nations Interim Security Force for Abyei (UNISFA)
• November 28-29: Meeting of IAEA Board of Governors, Vienna, Austria
Elections
November 8: Xi Jinping to Replace Hu Jintao as President of the People's Republic of China
Xi Jinping, currently vice president of China, will likely be announced as the new president of China at the 18th session of the National Congress of the Communist Party of China (CPC). During his expected ten-year tenure, Xi Jinping will eventually become not only president, but also head of the Central Military Commission. Xi Jinping has close ties to China's military establishment and is widely expected to further expand China's more confident and assertive foreign policy, which has already been on display over the past months. Xi Jinping will also have to deal with a host of domestic challenges such as a slowing economy, corruption, and a variety of social problems that will affect China's future trajectory.
November 17: Presidential and Parliamentary Elections, Sierra Leone
On November 17, Sierra Leonean voters will head to the polls to determine the future political leadership of their country. The elections mark the third round of voting since the end of Sierra Leone's civil war ten years ago. A new president will be elected through a two-round system (absolute majority requirement) and will serve for a 5-year term. 124 members of the Sierra Leonean Parliament will also be elected to serve for 5-year terms–112 by plurality vote in single-member constituencies, and 12 by indirect vote.

The two main parties vying for votes are the ruling All People's Congress (APC) of President Ernest Bai Koroma, and the Sierra Leone People's Party (SLPP), the party of Ahmad Tejan Kabbah, Sierra Leone's president in the immediate aftermath of the civil war. Even though Sierra Leone has undoubtedly achieved considerable progress in the first decade since the end of the war, considerable challenges remain. Voter intimidation has been reported, with perpetrators on both sides, increasing the risk of violence during the elections. Furthermore, persistent domestic challenges such as high youth unemployment and corruption as well as growing pressures from transnational organized crime and regional drug traffickers could potentially threaten stability in Sierra Leone.

Also of Interest:
• November 11: Presidential Election, Slovenia
• November 6: US President Barack Obama re-elected
Other Multilateral Meetings

November 5-6: Ninth Asia-Europe Meeting Summit of Heads of State and Government (ASEM 9), Vientiane, Laos
The 9th Asia-Europe Meeting Summit of Heads of State and Government (ASEM9) will be hosted by Laos (November 5-6, 2012) under the theme of "Friends for Peace, Partners for Prosperity." The ASEM summit convened for the first time 16 years ago in 1996 and since then the participation has steadily increased from an initial 26 to 48 countries this year. This year's discussions have been largely focused on economic issues, in particular the sovereign debt crisis in Europe, which Asian leaders view as a critical threat to their recent economic gains. European politicians, in turn, have pointed out currency manipulation and protectionist tendencies in Asia as key grievances.
November 12-16: Human Rights Council Elections
The General Assembly is slated to elect 18 members of the Human Rights Council. Candidates include Argentina, Brazil, and Venezuela from the Latin American and Caribbean States group; Côte d'Ivoire, Ethiopia, Gabon, Kenya, and Sierra Leone from the African States group; Estonia and Montenegro from the Eastern European States group; Germany, Greece, Ireland, Sweden, and the United States from the Western European and Other States group; and Kazakhstan, Japan, Pakistan, the Republic of Korea, and the United Arab Emirates from the Asian States group.

With the exception of the Western European and Other States group, where five countries are vying for three vacant seats, all other groups are presenting "clean-slate" rosters of candidate countries running unopposed. This practice has been criticized by rights groups such as Amnesty International who have advocated for competitive races in which qualitative aspects, i.e., the human rights record of candidate countries, trump other political factors. Thus, there will be few surprises on election day. Among the WEOG countries, Germany and the United States are expected to win and keep a seat on the Human Rights Council, respectively, with Greece, Ireland, and Sweden effectively competing for the third spot.

Also of Interest:
• November 4-5: G20 Finance Ministers Meeting, Mexico
• November 5-8: 81st INTERPOL General Assembly, Rome
• November 6-9: 7th Internet Governance Forum on "Internet Governance for Sustainable Human, Economic and Social Development" in Baku, Azerbaijan (more info)
• November 12-14: World Economic Forum Summit on the Global Agenda, Dubai
• November 16-17: Summit for Ibero-American heads of state 2012, Cadiz, Spain
• November 21: OECD Global Forum on Public Governance 2012, OECD Headquarters, Paris, France (download pdf with more info)
• November 28-30: Second International Conference on the HOPEFOR Initiative on the use of military and civil defense assets in natural disaster relief, Antalya, Turkey.